If you haven't been sleeping under a rock for the past few months, you've probably heard Jason Taylor has gone Hollywood, dancing with the stars, dining with Denzel and saying in 10 years he wants to be remembered more for his acting then his football. He's ratcheted it up recently, skipping mandatory training camps and saying he would "accept" a trade, as if he'd have a choice in the matter. Jason wants to act, which is easier said than done, because there aren't a ton of roles out there for 6'6 defensive ends. The Dolphins want him in camp. This leads me to an easy solution;
Turn Training Camp into a Sitcom

I've already written a pilot episode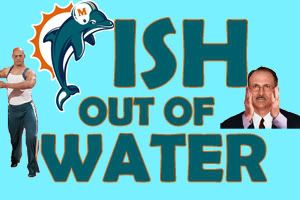 Int. Dolphins Locker Room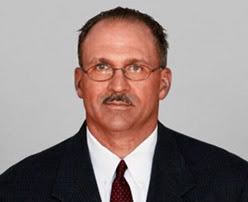 Tony Sparano
We can't start camp. Half the players aren't even here

[Loud crash sound outside]

Channing Crowder stumbles in drunk

Channing Crowder
(Slurring speech)
Some maniac just crashed my car into the building. I tried to chase him down but he got away.

Tony Sparano
The part about you missing a tackle almost makes that story believable. Get in here and sit down. Where the hell is our fullback?

[Reagan Mauia Breaks through a wall]


Reagan
I'm the juggernaut bitch!

Tony Sparano
Did you beat some random guy unconscious last night?
Reagan
(Looking at ground in shame)
I'm sorry bitch.
Tony Sparano
Goddamnit! Goodell is cracking down on this stuff. Between your beatdowns, Crowder's DUIs and Allen being investigated for drug charges, the only player on the field this season is gonna be Molly Mormon over here!
John Beck
Is he talking about me?

Ricky Williams
I believe so, friend.

Tony Sparano
Now where the hell is our Pro bowl defensive end?


Jason Taylor
No need to yell, silly! Dance practice ran late. I'm sorry, but my first love is the theatre. I'm turning into a triple threat, dancer-actor-singer.

Tony Sparano
I want you to listen to me as hard as you fucking can. I'm going to give you a single threat. The next time you miss my practice so you can dance, I will make you look like Isadora Duncan after she took that last convertible ride. (Looking toward audience)Jeez these Dolphins are driving me beluga!
(Laughter and applause)
[Fade Out]